Welcome to our site. We hope you are enjoying the summer!
The Don Watson Aquatics Center
The Don Watson Aquatics Center will be dedicated on Friday, August 20, 2021. The festivities will begin at 4:15 PM with guided tours of the new facility. Around 5 PM there will be a dedication ceremony followed by the Red Devil Girl's Red/White swimming and diving meet. The reception will go from 6 to 9 PM at the Ty Warner Park Pavillion in Westmont. The reception is a ticketed event. The cost is $50 per adult and $25 (under 21).
To purchase your ticket (s) click on……………
Complete the quantity and pay with a credit card at our secure site.
Thank you and see you all on August 20th.
"Nothing great was ever accomplished without enthusiasm "

As always, your contributions to the HC Foundation provide enrichment opportunities for Hinsdale Central students today and in the future.
ON BEHALF OF OUR STUDENTS AND TEACHERS AT HINSDALE CENTRAL…
THANK YOU!

To see who was honored in the Class of 2024, click here
Hall of Fame Update
---
The Hall of Fame Dinner has been scheduled for Thursday, September 30, 2021 at Ruth Lake Country Club. The 2020 Honorees will be inducted along with a few 2021 Inductees.
The annual event has taken place every year since the inaugural class was inducted in 1997. The group hopes to hold a celebration in either March or April or next fall, in conjunction with 2021 induction.
Hall of Fame Nominations
The Hall of Fame Committee encourages you to nominate any person, whether a Hinsdale Central graduate or not, who has distinguished him or herself and exemplifies the values and traditions of Hinsdale Central.

Hall of Fame Nominations are due annually by May 1st. There are three ways to nominate a candidate:
1. Send a nomination from the online form: click here for the online nomination form.
2. Download this Microsoft Word document, fill it and send it to us: Nomination Word Doc.
3. Download the Adobe PDF form, complete it and send it to us: PDF Form.
The 2020 Hall of Fame inductees are:
• Skip Begley, Coaching and Teaching
Mr. Begley worked at Hinsdale Central from 1996-2012. He came to Central as a physical education teacher and soccer coach for the girls and boys teams. Many conference championships were won by both teams. The 2009 women's team captured the Illinois state championship. His successes both as a teacher and coach have been recognized by many associations as well as his peers. In 2018, he was inducted into the Hall of Fame of the Illinois High School Soccer Association.
• Jack Brennan, Teaching
Mr. Brennan began his teaching and coaching career at Hinsdale Central in 1980 and retired in 2010. He taught Spanish, coached football and basketball and served as the freshman class sponsor throughout his tenure. He considered all Central students his students even if they did not have him as a teacher or coach. Encouraging and supporting students to get involved and explore all that Hinsdale Central had to offer was one of his top priorities.
• Rolf Groseth, Education
Mr. Rolf graduated from HTHS in 1964. While a student at Hinsdale, he participated on the men's championship swim team. His participation with this program led him to Michigan State University and their collegiate swim team where he was an All-American Swimmer his junior and senior years. Right after college graduation, Groseth entered the U.S. Army for two years and served in Vietnam for 12 months. Upon his return, Groseth earned his master's and doctorate in higher education and began working at various colleges and universities in the role of dean of students or coordinator of student services to student veterans. His career has taken him to many places, but his stay in the state of Montana has been lengthy and fruitful. He has worked for many years in the state of Montana's educational system.
• Cathy Richardson, Music and Entertainment
Ms. Richardson graduated from Hinsdale Central in 1987. Her music career was in full swing at Central, where she was part of the vocal music department. She participated in the spring performances of the operetta as well as the Madrigal singers. Her love of music and performing has taken her to many places and she has taken on many personas.
Cathy is the lead singer for the band Jefferson Starship and her own group, the Cathy Richardson Band. She has written, produced and released many albums. Richardson has sung on many national television and radio commercials. In 1999, Richardson was cast as Janis Joplin in the musical biopic "Love, Janis" at the Royal George Theater. Since this time, Cathy has performed around the world, produced soundtracks and kept herself very busy, even being nominated for a Grammy. In 2018, singer-songwriter and fellow Jefferson Airplane member Grace Slick invited Richardson to sing in her place when Jefferson Airplane accepted its Grammy Lifetime Achievement Award.
• Bill Zillman, Community Service/Volunteer
Mr. Zillman graduated from HTHS in 1963. While a student at Hinsdale, he was very involved with the sport teams. A starting running back for the football team, Zillman held the record for the longest touchdown run from scrimmage (94 yards) for 40 years. As a track team member, he was the state champion in the 100-yard dash his senior year. After Zillman completed college, he was hired at Hinsdale South as a teacher and coach. Zillman moved to Arizona and continued to teach and coach until he moved into the private sector when he returned to the Chicagoland area in 1981. The year 1981 was also a turning point for Zillman in that he chose to make his lifestyle substance free and work as a volunteer at Hazelden-Betty Ford Chicago and Rosecrance Chicago. Bill counsels individual patients and their families, providing them with the tools and encouragement to combat the often complex and baffling diseases encompassing substance abuse.
• Carolyn Kubitschek, Law
Ms. Kubitschek was a graduate of Hinsdale Central in 1966. She is one of the leading child welfare, civil rights and disability attorneys in the United States. She has also been identified and honored as a Super Lawyer (top 2 percent of lawyers in the United States). Carolyn has deferred her acceptance until the fall of 2021. More of her many accolades and achievements will be shared next year.
---
Foundation Donations from Amazon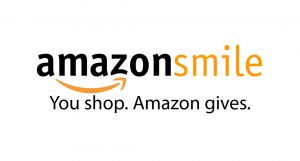 When shopping on Amazon, please use the Amazon Smile link (below) and select the Hinsdale Central Foundation. Amazon donates 0.5% of your eligible Amazon Smile purchases to this foundation which benefits the charitable work we provide for Hinsdale Central students and alumni.
AmazonSmile is the same Amazon you know. Same products, same prices, same service.
---
The Hinsdale Central Foundation was founded in 1991 as a means of providing support to the High School from alumni, parents, community members, and business leaders. Since its inception, the Foundation has supported student enrichment programs including Project Achieve, a grant to help students struggling academically, and the J. Kyle Braid Leadership Program.